The brief from the team at Sonata came to us with some interesting challenges. The task at hand was to change the perception of the brand and establish a trend to put Sonata watches at the center of 'Pujo fashion'. We knew we had to create a fashion film but with a difference. That's when the idea of a musical came to mind.
ADRIJAA SANYAL
Creative Director, Brandmovers India

The film's a short musical with young actors who are putting together their looks through the Pujo period with Sonata's new, stylish ranges. With dressing up an integral part of Pujo, Sonata complements every ensemble with its assortment of trendy products that are in sync with the demands of today's consumers.
UTKARSH THAKUR
Marketing Head, Sonata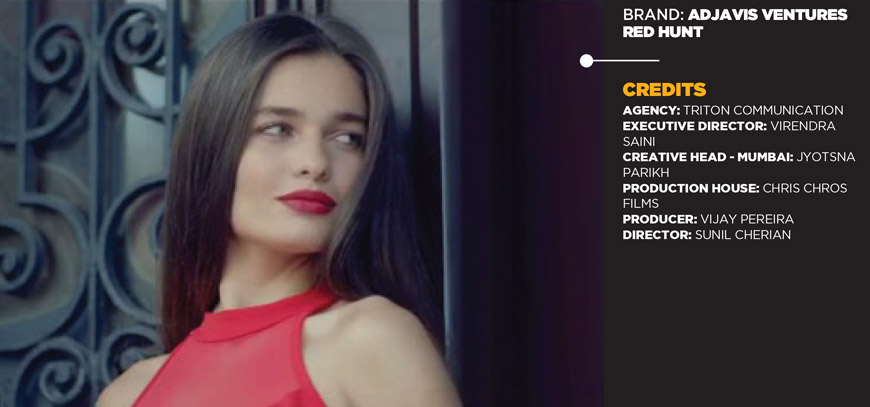 We are thankful to the client for awarding us the business. Triton has a history of building brands from scratch and converting them to leaders or strong challenger brands in their respective categories. Right from the name RED HUNT to all that is gone into bringing the brand to the consumer, I am sure the youth won't be able to resist its call on the shelf.
VIRENDRA SAINI
Executive Director, Triton Communications

The task was to have a very strong brand name and a communication platform that would help us launch and differentiate our brand from the rest available in the market. With a brand name like Red Hunt and with our communications partner Triton Communications who came up with a bold look with regards to product packaging and a communication route – Warning – You will be Hunted. Red Hunt.
SHAIL PATEL
Director – AVL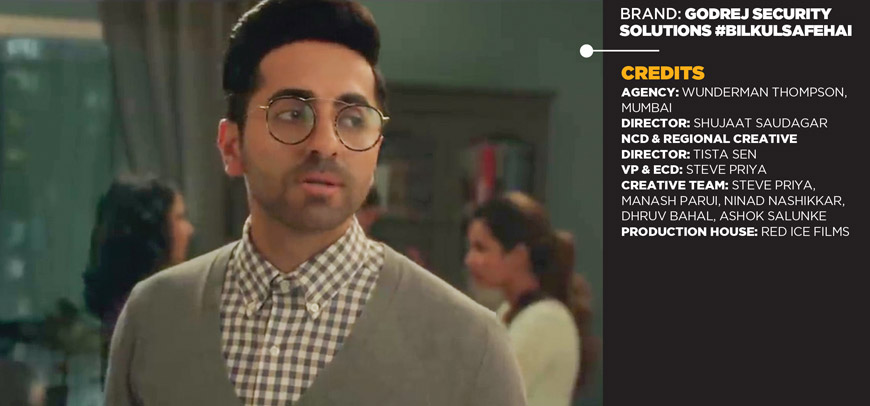 Like all of us, robbers too have deadlines, in fact much tighter ones. Within minutes, they need to get the job done before a suspecting neighbour or security guard shows up. However, when there's a Godrej Home Locker and even if a robber tried his luck to break it open, it would mean much more time, which he doesn't have. Instead, it's easier to rob a home that doesn't have the locker.
PRIYA PARDIWALLA AND STEVE MATHIAS
Wunderman Thompson

In India, only 7% of the population owns a home locker. Through Rs. 100 crore investment in our omnichannel strategy and #BilkulSafeHai campaign, we wish to raise awareness among the consumer to take proactive steps towards making every Indian home absolutely safe.
MEHERNOSH PITHAWALLA
Vice President and Global Head – Marketing, Sales and Innovation, Godrej Security Solutions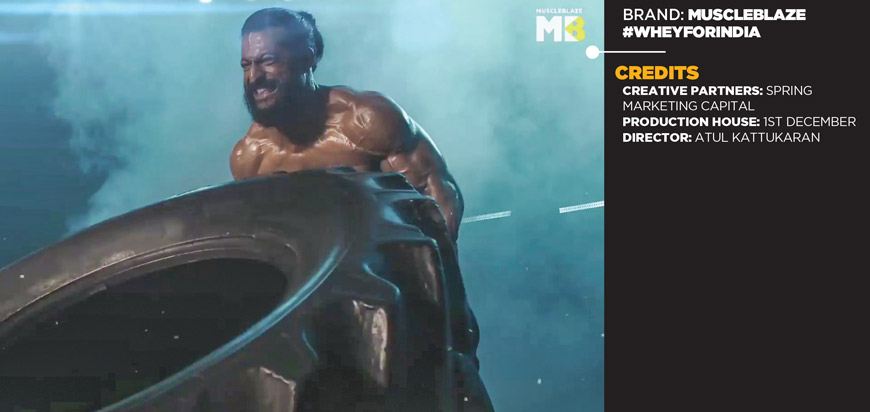 MuscleBlaze has been dedicated to inspiring and serving the Indian bodybuilding community for years. Everything the brand has done has stemmed from a deep understanding of the mindset, ambitions and needs of the Indian gym-goer. The new Biozyme Whey launch was born from this understanding and reflects the need of the community.
ROHAN TALATI
Portfolio Partner, Spring Marketing Capital

MuscleBlaze being an indigenous brand has always primarily worked for the Indian bodybuilding community. We believe most gym-goers and bodybuilders can relate and connect to this prevailing challenge and can look up to MuscleBlaze for a solution. Keeping this in mind, we have produced a unique patent-pending enhanced absorption formula, customised for the Indian gym-goers.
SAMEER MAHESHWARI
Founder & CEO, MuscleBlaze