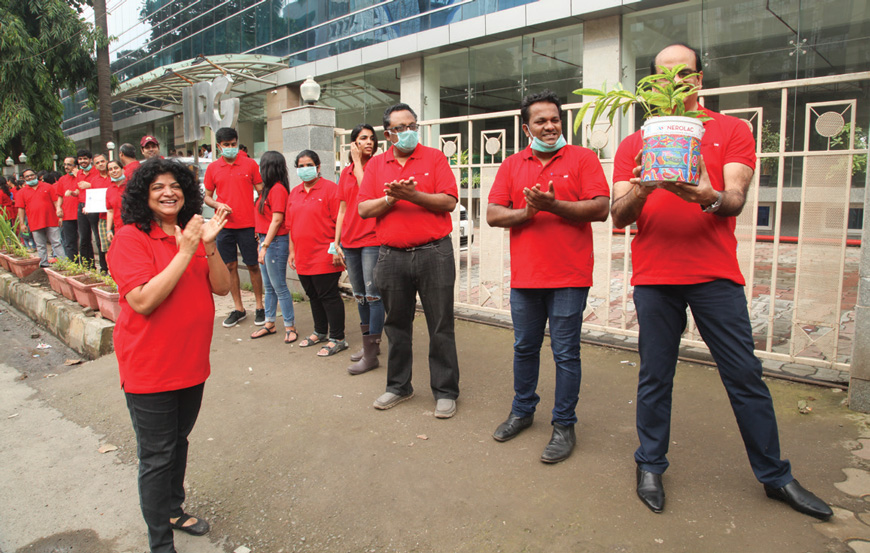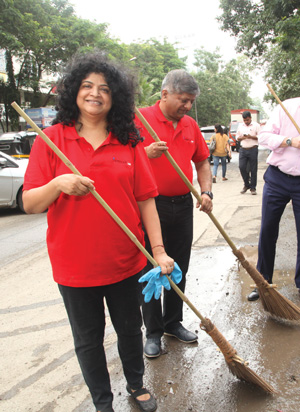 When IPG Mediabrands moved into its new office premises in Sakinaka in September last year, what bothered the team was the overflowing garbage bins, brokendown roads that often got flooded due to poor drainage and the general filthy air that prevailed in the area. Not stopping at just lamenting about the state of affairs, they set out to improve their surroundings. After months of tireless effort, Lodestar UM finally got permission from the Brihanmumbai Municipal Corporation to redevelop the Sakinaka office area. The construction work started a few weeks back. The Lodestar UM team led by India CEO Nandini Dias managed to remove the garbage dumps permanently, and spruce up the area quite a bit. On Thursday, July 19, 2018, the team also took the cleanliness pledge along with IPG Mediabrands India CEO Shashi Sinha as part of the #LodestarUMImpactDay, or Global Day of Giving.
"It is a tradition every year to celebrate a Global Day of Giving, and this year, it was dedicated to cleaning the stretch outside the office premises and also conducting a plantation drive. We also donated four huge dustbins to neighbouring societies, so as to prevent them from dumping garbage on the street," said Nandini Dias, adding that Lodestar also put up a blackboard on the pavement outside their office for street children to paint. The agency's client, Nerolac, provided the paint and other help required for the drive.
Team Lodestar UM also formed a human chain outside their office building and passed on a plant sapling with the slogan 'I promise to protect the environment and plant trees'.
On the importance of clean surroundings for productivity at the workplace, Dias said, "To prevent people from falling sick, sources of infection/ contamination have to be fixed. Garbage left on the road makes way for all kinds of diseases. Unless the surroundings are not well kept, it's not going to bode well for anyone. Now it's a relief for me and my team and others walking on this road."